Due to COVID this year, we have been unable to engage our members physically at the DESIGN conference and other co-owned and endorsed events. To combat this, we have focused on organising online events to support the interests of our members.
The Design Society Seminar Series began in September 2020 and follows a traditional keynote style. We hope you will join us for the events. 
All sessions in 2020 will be available to everyone. Future sessions may be restricted to members only. To learn about membership and the benefits of being a design society member visit: "Why Join the DS?"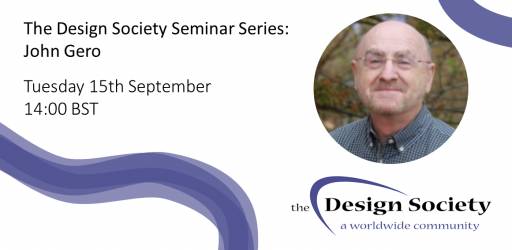 STUDYING DESIGNING AND DESIGNERS: A Journey from Design Computing through Design Cognition to Design Neurocognition. Join us for the first Design Society Seminar Series with talks taking place in September, October and November 2021.