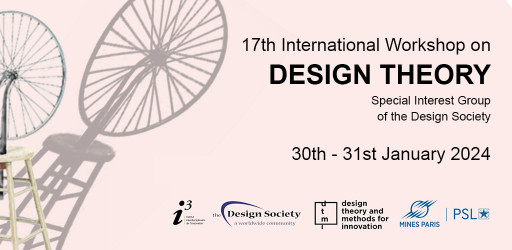 We are pleased to announce that the 17th Design Theory Workshop will take place from the 29 -30 January 2024.
March 2023
-
https://dtu.events/ssedr2023/signup
June 2023
-
CLIVE L. DYM MUDD DESIGN WORKSHOP XIII - Call for Papers - Collaborations in Student Design Experiences: Cross-Disciplinary, Cross-Institutional, Community, and Industry Partnerships

-
The 2nd International Symposium on Industrial Engineering and Automation (ISIEA 2023), an initiative of the Industrial Engineering and Automation macro-area of the Free University of Bozen-Bolzano, will take place in Bolzano, South Tyrol, Italy.
July 2023

Information about the Summer School on Tolerance Management at Friedrich-Alexander-University

-
The forthcoming International Conference on Engineering Design, ICED23, will continue to be a great forum where the design community comes together to share insights, discover new ideas, create new design ventures, and form friendships
September 2023
-
25th International Conference on Engineering & Product Design Education (E&PDE 2023). The E&PDE conference will bring together representatives from education and industry who have an interest in sharing new perspectives on design education.